India's capital city, Delhi is a great place to explore if you're a lover of wide streets and cobbled lanes that speak from a different time. The city is a traveler's delight, with so many activities to enjoy, throughout the day. Divided into two parts, Old Delhi and New, it is the perfect mix of modern concrete marvels and architecture inspired by its rich, Mughal past.
There are famous monuments, like the Red Fort and Qutub Minar and even massive malls like the DLF Emporio, there's also a wide range of gastronomic delights you can enjoy. Explore the kebab-strewn streets or the best buffets and fill yourself up with tastes you'll never find anywhere else.
Taking a self driven car is the best way to explore the many roads in the capital.
Here's what you could do if you're visiting the capital:
1) India Gate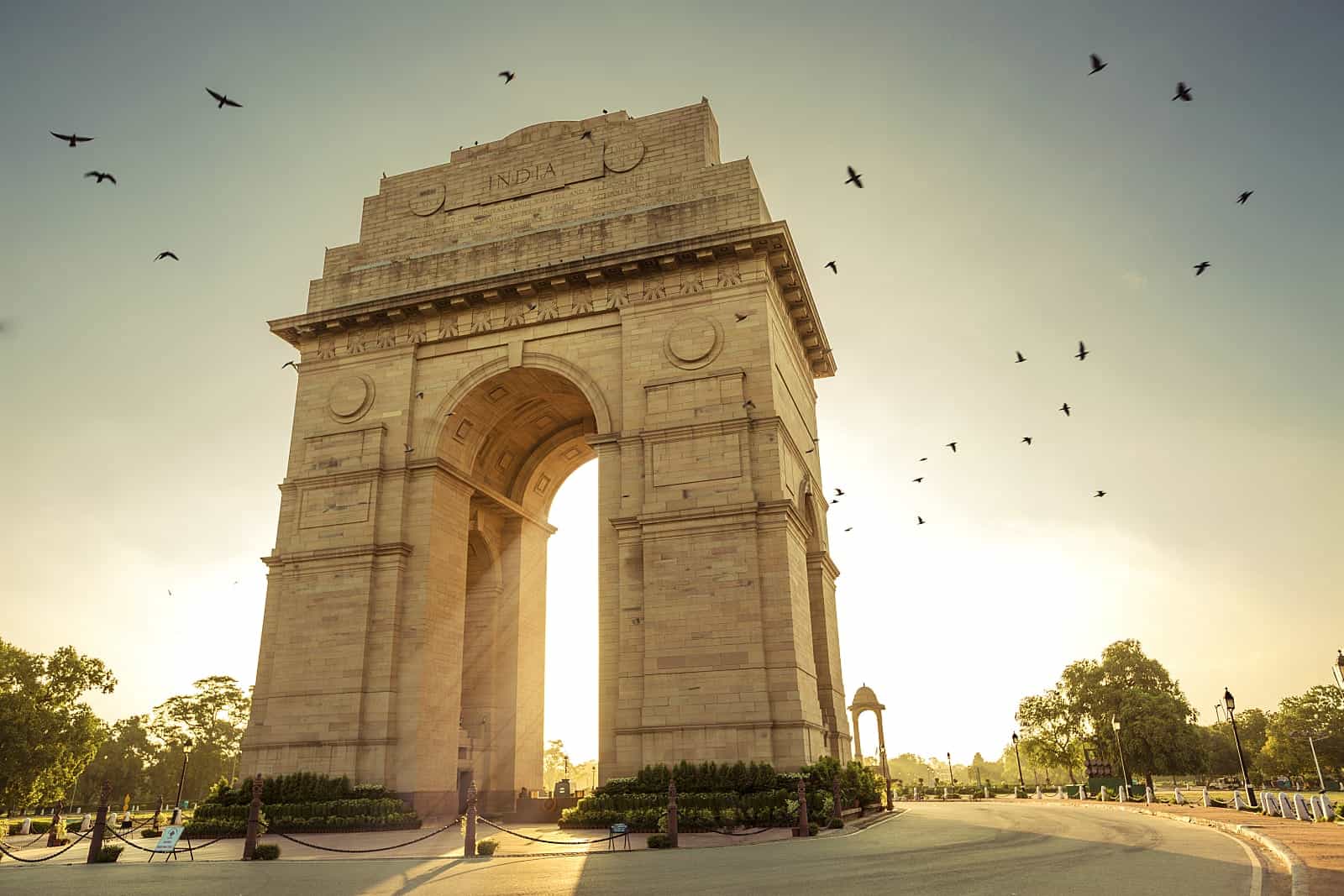 Source: goibibo.com
A sign that commemorates the fallen soldiers of World War I, India Gate is a symbol that represents Delhi's many historical monuments. The Gate, which is similar to the Arc de Triomphe in France is illuminated in the evenings. It is also where the Rajpath, a historic road that begins at the seat of Indian democracy – The Rashtrapati Bhavan.
India Gate is undoubtedly a must-visit place if you're in Delhi because you will get to witness many other historical monuments around it as well.
2) Qutub Minar
Source: juggernaut.in
A monument that embodies Old Delhi like none other, The Qutub Minar is a 73-metre long monument that was built during the golden days of the Mughal Era. Constructed by Empire Qutab-ud-din-Aibak after they achieved total dominance of Delhi, the minaret was built in 1193.
The Qutub Minar is also a UNESCO World Heritage Site and has five balconies as well. It is a testament to the old Mughal architecture, and it also has many inscriptions on its surface. It is a great place to click some riveting photographs, so do bring your camera as well.
3) Red Fort
Source: dnaindia.com
One of the country's most recognisable monuments, the Red Fort is a historic fort that has witnessed some of India's greatest movements in history. It was the sight where Jawaharlal Nehru, the first Prime Minister of free India raised the flag after the freedom struggle.
Built by legendary Mughal Emperor, Shah Jahan, the Red Fort likes along the Yamuna River and is now used as a military cantonment. It holds the privilege of being a UNESCO World Heritage Site as well.
If you're planning on visiting the city anytime soon, make sure you explore it on your own terms – with some of the best self driven cars in Delhi. Zoomcar offers a wide range of options to explore the city- with SUVs, hatchbacks and even sedans. Drive your way around the city and discover your own routes and enjoy the extra security assurance provided as well.
With 24/7 assistance, you're sure to have a great time in the capital and return with memories for a lifetime.